Our Staff & Fitness Trainers
Kelly Dennis (Owner)
My name is Kelly and I am the owner of The FIT Station Caroline Springs.
My passion for fitness started many years ago when I started attending the local gym participating in their group fitness classes. My first love was BodyPump which inspired me to then complete my Certficates 3 & 4 in Fitness and Certificate 3 in Nutrition. After successfully completing these I then completed my BodyPump module and began teaching and have never looked back.
After having two children of my own, I saw the need for mums to have a space to train in where they could bring along their children in a safe environment and get their training done. I originally set up my own studio in my garage and began teaching group fitness and personal training from there for just over two years. The business grew and grew, requiring us to seek a bigger space to where we have now set up The FIT Station Caroline Springs. Our space is family friendly with it's own children's area and we train everyone (male & female) from beginners to seasoned athletes.
I absolutely LOVE what I do and seeing our members reach their goals is the most amazing feeling. Health & Fitness is absolutely our way of life. We live it and breathe it every day. It's our lifestyle and we hope we can encourage everyone to take that next step towards a healthier and fitter lifestyle.
All of our trainers are fully qualified in their programs and are here to help you.
Nicole Borg
From as far back as I can remember I've always loved being active. From school sports to little athletics to riding my bike for hours on end as a kid it only ever intensified from there. As I got older, I tried my hand at various types of exercise and training but it wasn't until I discovered the power of HIIT and strength training that I really found my passion. The more I did it the more I loved it.
I love to train; I love to teach but most of all I love the feeling of being amongst friends working harder than we ever thought was possible. It's a feeling that never gets old whether I'm coaching or participating.
I have completed certificate 3 and certificate 4 in fitness as well as a few specialised programs. I hope to continue increasing my skill set and become qualified in more programs in the near future.
As a busy mum of 3 myself, I love the effectiveness of all the workouts we provide at our gym, the space Kelly has created for her members is like no other! We come in, kids in tow, they are safe and happy playing, we get the job done, have a chat while we are at it and leave feeling like the best versions of ourselves.
If you're reading this and are thinking this sounds like something you would love too, then come on in, I'd love to meet you and share this feeling.
Marina Najdovski
I have always been active and into sports ever since I was a little girl and I have played womens league soccer up until the age of 21.
Ever since finishing high school I started hitting the gym followed by attending group fitness classes. Being physically active, going to the gym and eating well became a part of my everyday routine and was something that I did not see as a chore but a hobby.
I met Kelly at the gym where she was an instructor. When she opened up her original Physi-Kel Personal Training business I joined along. Kelly then encouraged me to get my Certificates 3 & 4 in Fitness and jump onboard with her.
This is exactly what I did, completing them both successfully and then going on to become a Fatburn Extreme Instructor. Getting my Cert 3 & 4 in Fitness is one of the best things I have ever done. It is not a job. It is a way of life!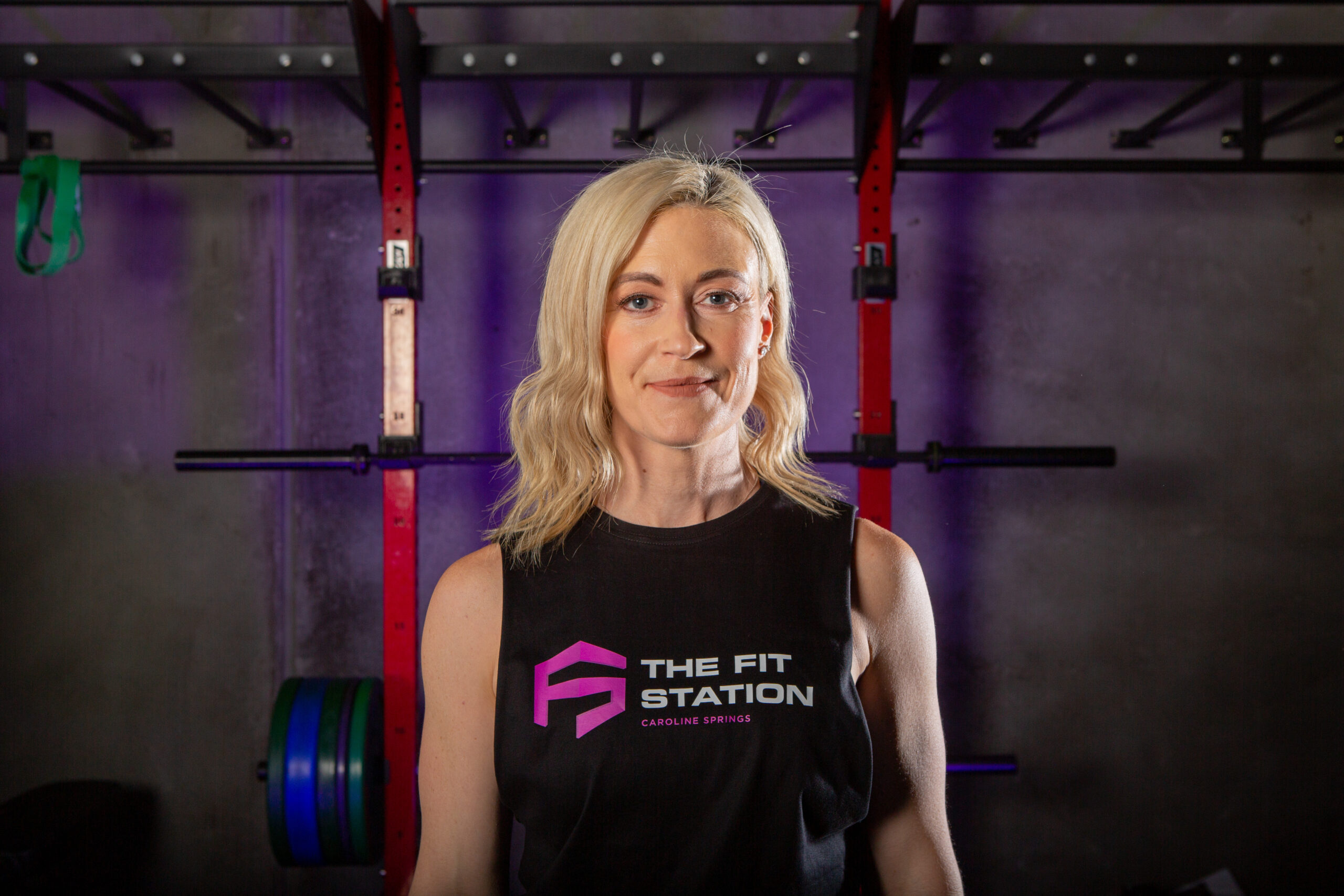 Sarah Nugara
I've always been involved in sports from a young age, tennis, netball and swimming. My obsession for Fitness was due to my hatred for traffic and my impatience. I would leave the house extra early and get in a boxing/ weights session and a long shower, breakfast, read the paper and then wander off to work with a fresh mind for the day.
After my first child I joined the local gym and met some amazing people (including Kel).  At that time there were some challenges in my life in which group fitness was my saviour in my own mental health. I wanted to give back in the same way that my mentors gave me, so I trained in Body Combat and then Body Pump. Since then, I've mentored and pushed others to become Group Fitness Instructors and enrich the lives of others as well.
I have a passion for exercise and mental health, especially as a Mother.  You're never alone in group fitness and that's what I love about this role. I love meeting new people and sharing their experiences.
I also teach Metapwr, Metafit, Boxing, Bircuit, HIIT Step and Core classes.
KATHRYN BORDON
With a constant desire to learn and a passion for health and fitness, I found myself on plane to the USA just to become a qualified INSANITY Live instructor! My first fitness qualification and by far my favourite.
When I'm not in the front of the class pushing you to MAX OUT with burpee tuck jumps or plyo lunges, I'll be somewhere in the crowd getting my daily dose of adrenaline before heading off to work or spending the day with my little man, Aston.
I have worked in various roles in the education industry for over 10 years and have experience in over 30 schools across Victoria. I'm currently a part time Secondary teacher in the West and still enjoy being in the class room. I love working with young people and ensuring that they become purposeful, motivated leaders of the 21st century.
My sport of choice is netball. For as long as I can remember, I've been on the court at least once a week. I can even recall a time in my late teens when I would play up to three nights a week for three different teams. My primary position is C but I have been known to sneak into GD just to utilise my grasshopper like jump.
In the future I look forward to becoming qualified in additional types of fitness classes and working with clients to become the best version of themselves.
BROOKE SCHEURER
I am a Personal Trainer and Group Fitness Instructor and I am currently studying to be an Osteopath. 
My health and fitness journey started in high school. I wanted to be fit enough to be able to run and play team sports with my friends. I started going along to my local gym where I was inspired by the instructors around me, learning that exercise is so much more than fitness. It gives us a space to believe in ourselves, so that we can feel confident and capable in whatever unknown's life throws at us.  
I have been at the Fit Station for 1 year now, I met Kel years ago through a mutual passion for BodyPump and instantly fell in love with the sense of community that the Fit Station provides. We get stronger to lift each other up! My favourite thing is seeing the encouragement and hard work everyone puts in, but most importantly, having a good laugh every time! I truly believe we can do so much more together, than alone! 
In my spare time I love going on trail walks with my dog, going for brunch and will never say no to coffee and a chat! 
See you in class soon!!.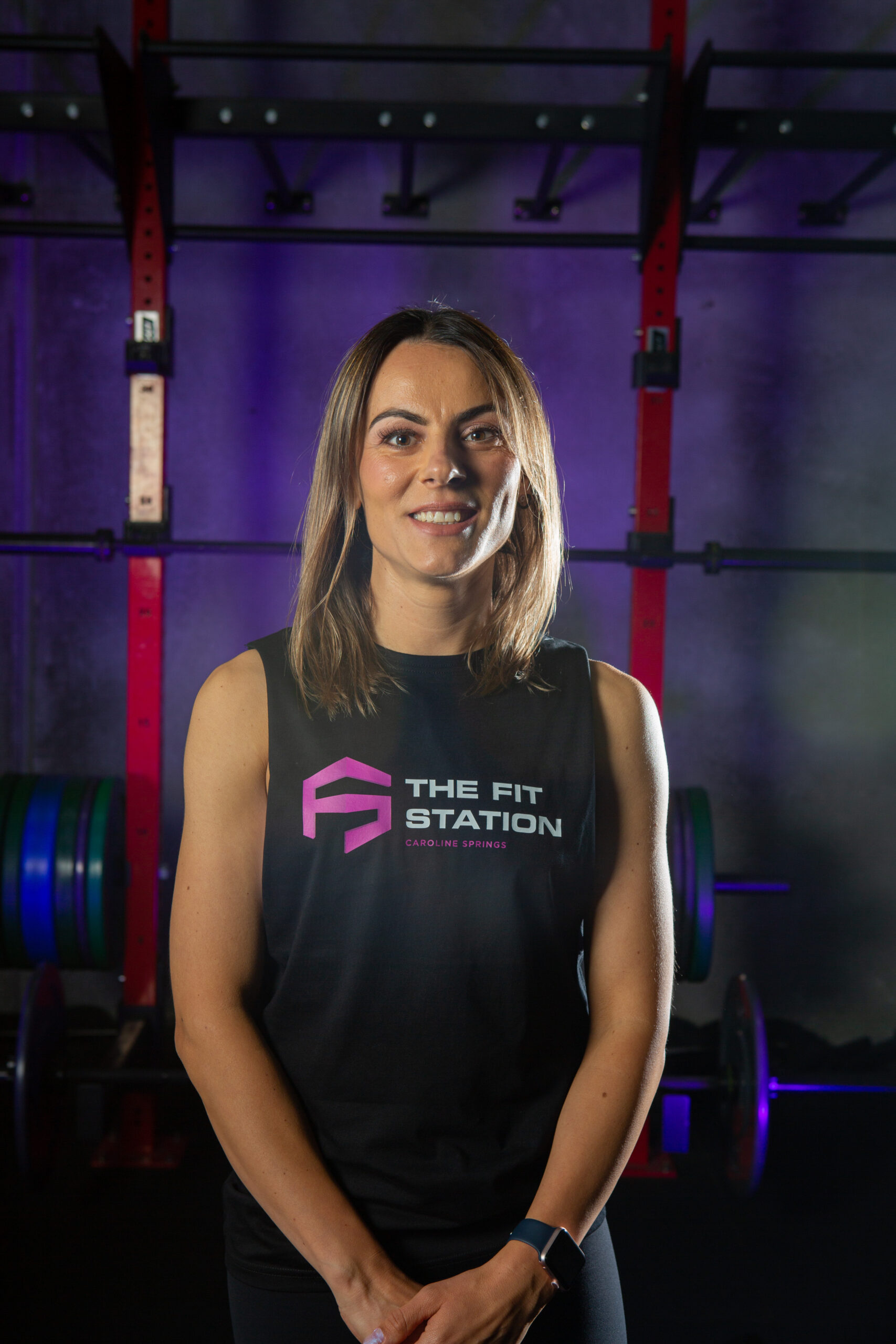 ANCUTA LEHENY
Being fit and active has been apart of my life ever since I can remember. Throughout school, I was always participating in many different kinds of sports and really took to running, particularly longer distances.
Upon finishing secondary school, I joined a gym and discovered my love for group fitness! It was definitely my happy place where I could not only work out with others, but connect, become inspired and push my fitness to greater heights.
My background is in early childhood where I worked for approx 12 years and after having my 3rd baby, I decided that it was time for me to finally make good use of my group fitness certificate and get into the fitness industry.
After trying my first Metafit class at The Fit Station, I was completely hooked. I love everything about HIIT because of the results I've experienced personally. It's such a short and effective way to get fit fast! A way to challenge not only your body but your mindset. Getting though each workout builds so much confidence too.
I am Meta mad now and  teach both Metafit and MetaPWR. I love motivating others and pushing them past what they thought was even possible for them. I'm excited to learn more and expand my certifications in different programs.
I love adventure but also the simple things in life and being out in nature and exploring is one of my favourite things to do.
Life has so much to offer us if we are brave enough to step outside of our fears and live it fully. This is definitely a philosophy I'm learning to embrace more and more.